All Natural Seasoning Blends
Deuce's Seasonings is an ingredient-focused brand. Our seasoning blends are great for experienced home chefs or anyone trying to spend more time in the kitchen!  We create all-natural, non-genetically modified gourmet seasoning blends with no added chemicals, MSG, sugar or gluten!  Our seasonings are gently blended, meaning that the natural form of the spices and herbs are preserved, bringing more natural aroma and flavor to your dish. Our healthy herbs and spices are meant to be used generously. Feel free to marinate, slow-cook, and use our seasonings for dry and wet rubs. 
We offer three seasoning blends, and a discount bundle that includes each selection. Give us a try!  You'll absolutely love what Deuce's Seasonings will bring to the table!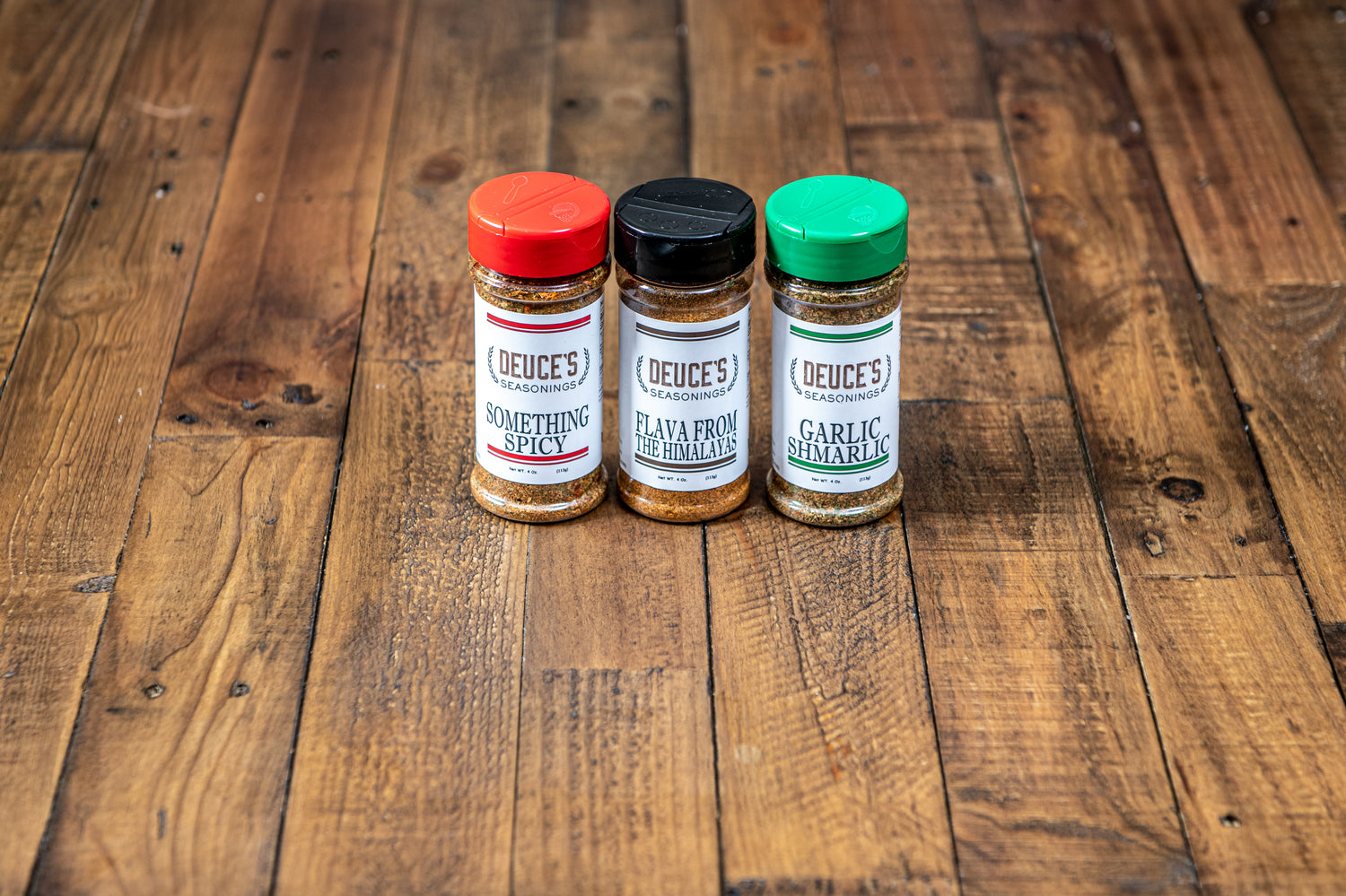 The Base Blends
Can't decide which seasoning you want?
Want to try them all?
Purchase The Base Blends Bundle and let us know which blend flavor is your favorite!
SHOP THE BUNDLE
Customer Reviews
from 12 reviews